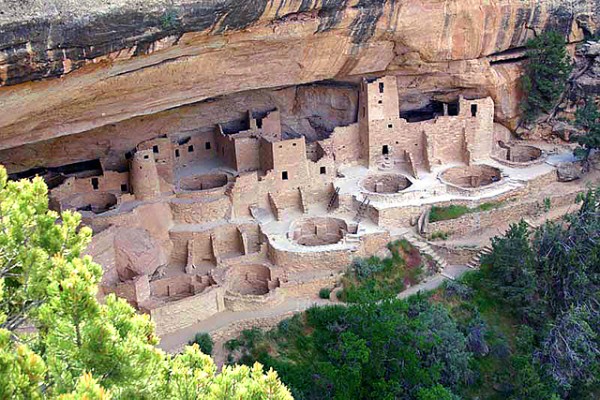 Visitors to Mesa Verde National Park, in southwestern Colorado, literally walk in history's footsteps. With over 4,000 known archeological sites, and 600 cliff dwellings, The World Heritage Site offers a glimpse into the lives of the Ancestral Pueblo people who made the area their home for over 700 years (A.D. 600 to A.D. 1300).
Mesa Verde Far View Lodge is offering a fall package providing lodging and a private tour of the Wetherill Mesa sites and cliff dwellings. Priced at $399, double occupancy, the offer also includes a two-night stay and a CD by native flautist, David Nighteagle, to set the mood for your ride home.
Of course while you're visiting the Four Corners area of the southwestern U.S., save time for a drive along the San Juan Skyway, or road to the sky. You'll discover the old mining towns of Durango, Silverton, Telluride and my personal favorite, Ouray. From this Scenic Byway you can explore Colorado history, enjoy a fall train ride and, if you hurry, the 4-wheel-drive trails may still be clear of snow.
More details on the Far View Lodge Trail of the Ancients package, which must be booked by Oct. 19, 2010. Rate does not include:
Taxes and NPS-approved fees and energy surcharge. Full pre-payment is required at time of booking, non-refundable with less than 7-day notice of cancellation. Unused package components are non-refundable. No substitutions allowed. Rate is applicable to 2010 arrivals only.
If you go:
Far View Lodge
Mesa Verde National Park
1.866.875.8456
Photo courtesy Aramarkmedia
Review by Donna L. Hull, My Itchy Travel Feet, The Baby Boomer's Guide to Travel.