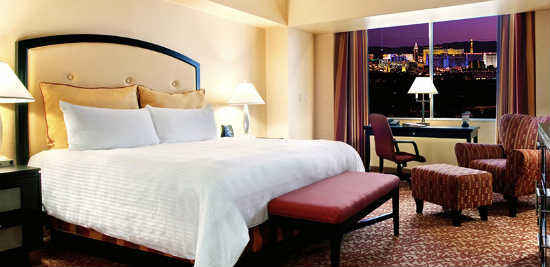 The one thing you can count on to happen in Las Vegas is change and that's exactly what has happened to what was formerly the Las Vegas Hilton.
Originally named the International Hotel when it opened in 1969, the property became the Las Vegas Hilton two years later. In 2010, it started having financial troubles, and last year, after the contract expired, the hotel parted ways with the Hilton branding.
As of January 03, 2012, the Las Vegas Hilton is now the Las Vegas Hotel and Casino (The LVH).
The hotel will no longer be participating in the Hilton's loyalty program, but will keep the current player rewards program. It will also offer discounts for AAA/CAA members and senior citizens, so inquire when booking.
Last remodeled in 2008, there aren't currently any plans for major changes to the resort itself, other than the signage, which is already done.
It's been a few years since I last stayed here for the Star Trek convention (which no longer calls this place home due to the loss of the Star Trek attraction in 2008), but I did enjoy the hotel. With its proximity to the Las Vegas Convention Center next door and its location on the northern end of the monorail, behind the Riviera, this hotel remains a solid lower cost option for visitors to Las Vegas,
* * * * * * * * * * * * * * * * * * * * * *
The Las Vegas Hotel & Casino (The LVH)
3000 Paradise Road
Las Vegas, NV 89109
Phone: 888-732-7117
* * * * * * * * * * * * * * * * * * * * * *
[Image courtesy of The LVH]