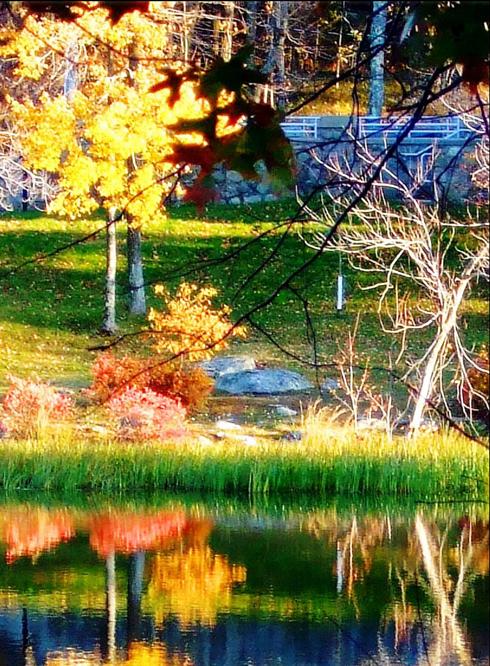 I remember my first time in New Jersey. I was surprised by the beauty of the sites and people I met. The land was so green and the houses so old-fashioned and quaint, I loved it. It was nothing like and exactly like Janet Evonovich's take on New Jersey.
High Point State Park was not a let down. High Point has been a park since 1923 and was actually designed by the sons of Frederick Law Olmstead. He's the guy that designed Central Park.
The park is also home to the High Point Monument. It's a monument to honor all war veterans.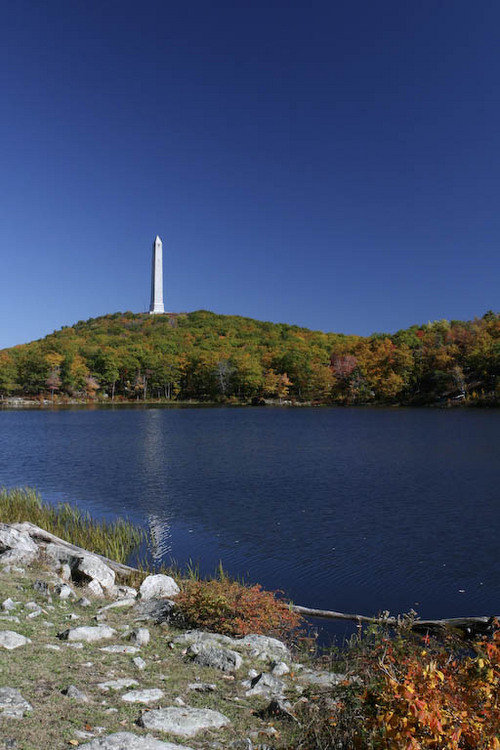 "The monument was built through the generosity of the Kusers, in honor of all war veterans. Construction was started in 1928 and completed in 1930. At the top of the 220-foot structure, observers have a breathtaking view of the ridges of the Pocono Mountains toward the west, the Catskill Mountains to the north and the Wallkill River Valley in the southeast."
There are over 50 miles of trails on which to enjoy the scenic views of mountains and valleys. You can hike, ski, picnic, boat, swim, and fish at the park. There are even lifeguards at Lake Marcia so you can feel a sense of safety.
The campgrounds are open from April 1 through October 31 and run $20 per night. There is drinking water and pit toilets available at the group campsites from May 15 through October 15 for $25 or $35 per night.
High Point State Park is near Blanchville, Montague and Sussex New Jersey.